PRISE STEM Educator Career Exploration Fair
Temple University
Saturday, March 18, 9:00am-12:30pm
The Philadelphia Regional Institute for STEM Educators (PRISE) cordially and you to join us and other STEM educator enthusiasts to explore the STEM educator pathway, and why YOU might want to become one!
The Second Annual PRISE STEM Educator Career Exploration Fair will connect future STEM Educators, including high school and college students, college graduates, and career changers, to STEM educators and STEM education stakeholders. Attendees will learn about the pathways to a STEM educator career and why becoming a STEM educator (both in-school or out-of-school) is such a rewarding career!
A NEW aspect of the Fair will be the presentation of the PRISE Student STEM Educator Awards to high school and college students who have exhibited passion and commitment to education through their work in school or out-of-school programs. Click here to nominate a student.
The event will include:
A keynote speaker will address the connections between STEM teaching and social justice.

Recognition ceremony for high school and college students who have done exemplary teaching. 

Workshop sessions for high school students, college and graduate students, and career changers to hear key details and real world examples of how to become a STEM teacher and what it is REALLY like to teach STEM in an urban school.

Poster session in which high school and college students who have been recognized for their exemplary teaching share about their experiences teaching.

An exhibitor hall to learn about:

Opportunities to engage in STEM learning, to teach in out-of-school time and summer programs.

A variety of teacher education programs in the Philadelphia area.
USTRIVE Annual STEM Educator Conference
Arcadia University
Saturday, May 06, 9:00am-1:00pm
Understanding STEM Teaching Through Integrated Contexts in Everyday Life (USTRIVE) means teaching your students lessons grounded in relevant social and scientific problems facing them in their own community. It means helping them master the skills and concepts necessary to become effective social change agents. Join our USTRIVE team for our free conference to learn more about connecting STEM with Social and Environmental Issues. Visit Arcadia.edu/ustrive for more info about the program.
The Philadelphia Regional 2023 Summer STEM Teaching Experience for Undergraduates
Stay tuned for more info!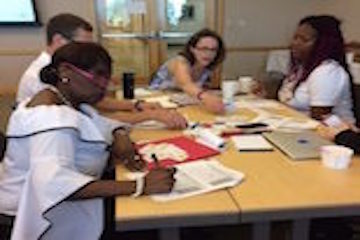 Looking for some stimulating learning experiences? Click for STEM Adventure! Learn more….
Alone we can do so little. Together we can do so much. Helen Keller  Get connected to other NOYCE scholars. Learn More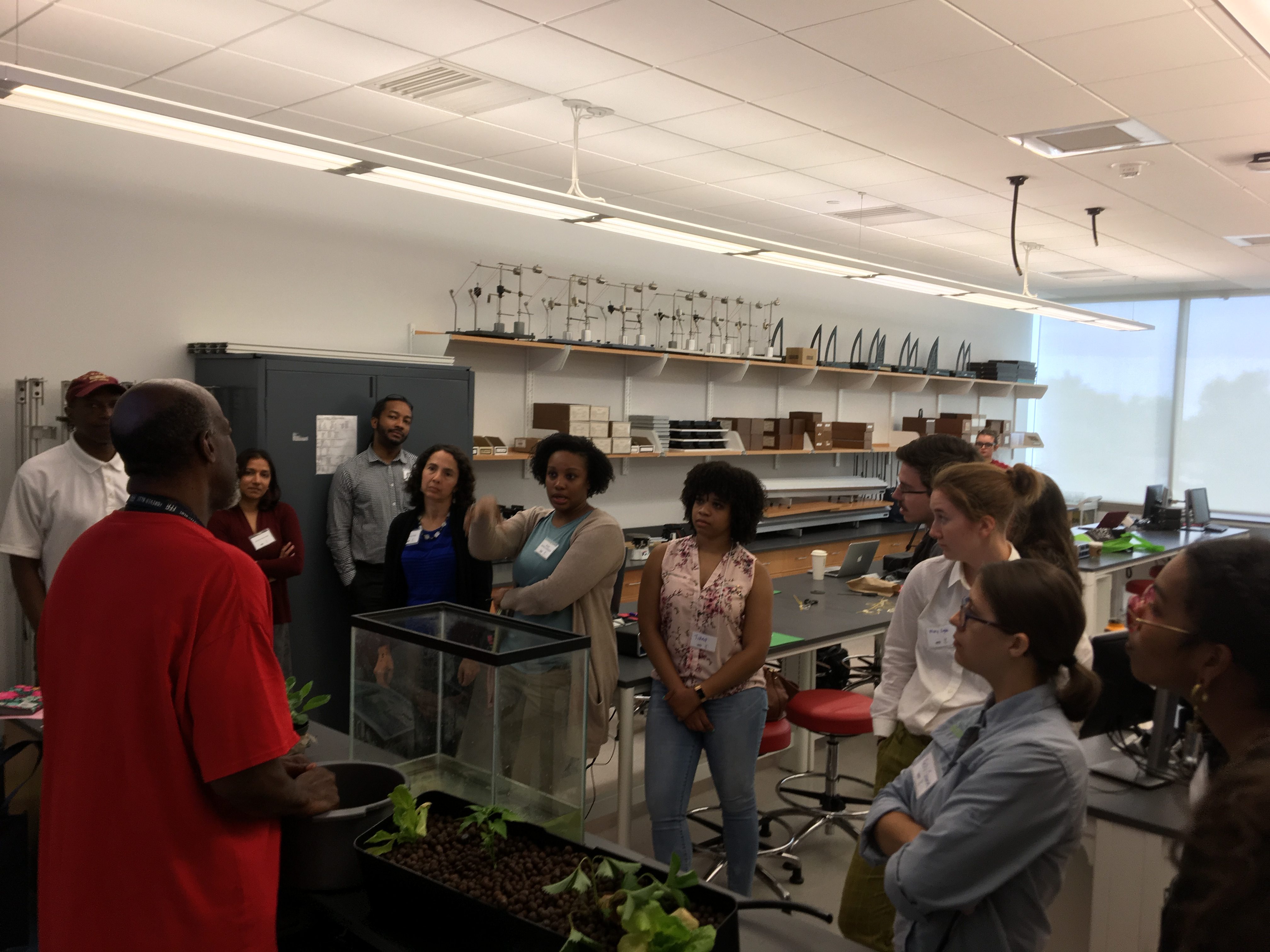 Looking for ideas for lessons?  Where to get materials or apply for loans for you project-based learning?  Read more….
PRNP hosts and sponsors a variety of professional development events for STEM teachers. Learn More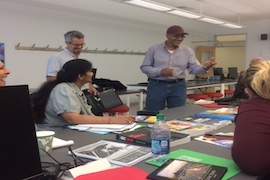 More than ever, we need excellent STEM teachers!  Find out why we need them, what it takes to be one and pathways to getting there.  Read more…..
Donate to Support STEM Teachers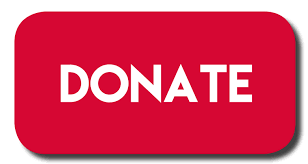 PRISE welcomes financial support, donations large and small, to help develop, implement and sustain best practice programs for teachers. Read more….
STEM Teachers Attending Events since 2011
Induction Program Participants since 2015
STEM Educator Events Hosted or Sponsored
Millions $ awarded in collaborative grants to support STEM Teachers
Spotlight on Scholars
Featured Scholar – Tasnim Aziz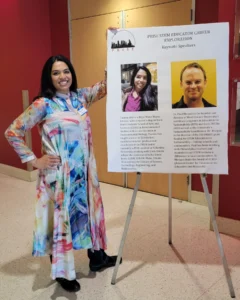 Tasnim
Aziz is a Philly science educator, Bryn Mawr College Biology Department and Education Program alum, UPenn Master of Environmental Studies alum, and a Ph.D. in Science Education candidate at Columbia University. As an educator,
Tasnim
is passionate about nurturing and enhancing her students' inherent superpowers.
Tasnim
frequently engages her students in dialogue about relevant social issues impacting their lives while supporting them in taking action to address the issues through STEM and digital activism. Her dedication towards supporting high school students in making meaningful connections with STEM and the environment led
Tasnim
to be spotlighted on
The Grid Magazine as a Penn MES alum in the community
. The U.S. Ambassador to Bangladesh, Marcia Bernicat, even invited
Tasnim
, a first-generation American of Bangladeshi origin, to speak at the Global Educators Initiative for Sustainable Transformation in Bangladesh.
Tasnim
recently contributed to Dr. Chris Emdin's latest book,
STEM, STEAM, Make, DREAM: Reimagining the Culture of Science, Technology, Engineering, and Mathematics
. It is a book that amplifies the voices of educators, innovators, and communities reimagining STEM, STEM education, and the culture of STEM. In the book, we provide practical guides for educators to nurture creativity, spark joy, and promote perseverance while honoring culture, increasing equity, and encouraging curiosity.
Tasnim
has a growing interest in decolonizing STEM education and often curates content on Instagram (
@tcplaneteer
) to center the voices of Black, Indigenous, People of Color (BIPOC) who are taking control of their narrative in STEM and addressing the climate crisis.
Tasnim
's research focuses on exploring how the youth leverage the powers from their respective identities and positionalities to take action for environmental justice.